From Pitcher to Preacher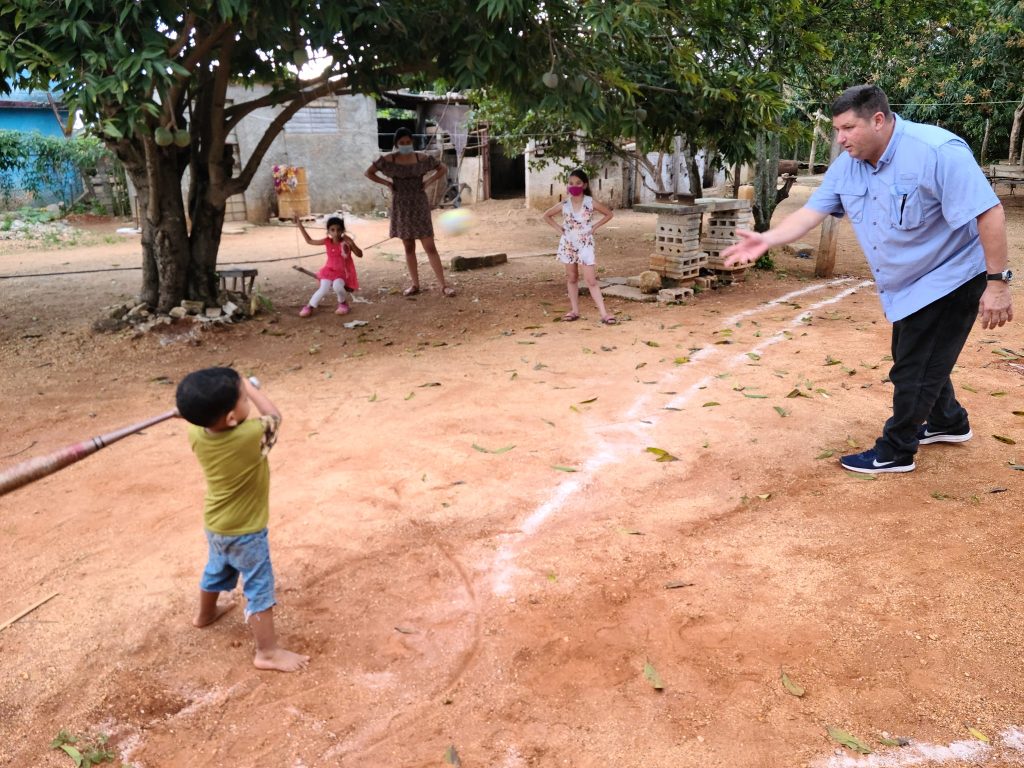 Meet Osmani Sosa. He's the type of guy everyone wants to call a friend. His positive energy acts as a magnet, drawing others to him. People admire his relentless nature, passion, and love for the Lord. Then, there's baseball. Many Cubans and baseball lovers know that in the mid to late 90s, he was one of the top pitchers in Cuba. But he left it all to answer God's call on his life.
God gave him a vision to share the Gospel through baseball and sports. However, playing in the Cuban national league and internationally didn't allow him to focus on his mission. So, he walked away from fame. Osmani went from being one the highest-paid in Cuba to having nothing while his wife was pregnant with their firstborn. And, if he had played baseball for his remaining five years, it would have financially secured his family for the long-term. It was a lot to give up, but worth it. This newfound freedom let him focus on the Gospel and the Gospel alone.
Keeping faith in clear view, Osmani and his family lived on food and other items people donated. He walked from city to city to find people to share the Gospel with through sports, sometimes sleeping in a box on the side of the road.
While it may have appeared to others he had nothing, he had the Gospel to share, and that is everything. God has always provided for the family exactly what's needed, and about ten years into his ministry, he connected with Atulado. Over a Christmas holiday, Atulado's founder searched for ministries in Cuba and found Osmani. Since then, Atulado has been by his side ever since.
Osmani serves as our trusted eyes in Cuba. He filters all the needs to find where an investment will most effectively help others. That may mean buying a small house or apartment where a pastor sleeps in a room with his family or providing a laptop for bible study. It may mean bringing medicine to someone in pain or providing basics like a flashlight. But, most importantly, it means serving as an answer to someone's prayer.
– Wayne S.