Living With Purpose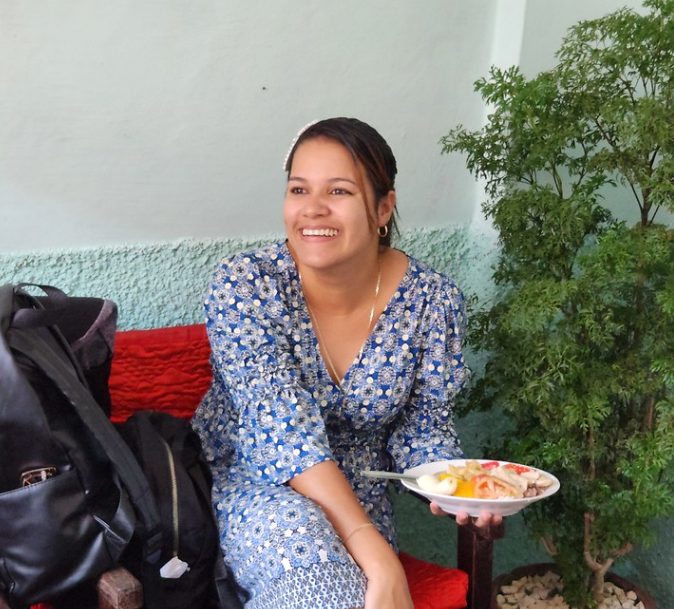 Ivetty (everyone calls her Betty) Diaz Clavero felt God's calling to serve through language translation as a young girl. Her father is a pastor, and in high school, she learned English and began helping her father translate conversations with visitors in their church. Betty wanted to be an English teacher, so she studied at the university and graduated in 2019. After graduation, she was asked to work as an English teacher at the school, and at the same time, the church called her to work full-time. So, she prayed and decided to serve full-time at the church, only using her English occasionally.
When COVID hit, the island closed, and Betty couldn't practice English for two years. Then, our paths crossed on a mission trip when we were with Osmani. Wayne was a surprise guest speaker at an event, and she translated for an audience of more than 100 youths and for several conversations that weekend.
Since then, she's become essential to Atulado's ministry in bridging communication and cultural barriers. She joins our pastor interviews over WhatsApp to translate the conversation. Along with traditional translation, Betty modifies an expression or its intentionality for both parties to navigate through something that may not be proper to say, could unintentionally cause hurt feelings, or make a mistake occur. In certain situations, she helps interpret the circumstances, and Betty answers any questions to ensure everyone engaging in the conversation understands each other. We have great discussions about many practical things to help us understand the true needs and how things really work. She also teaches us how to purchase items at a store or on the side of the road. Betty checks prices and the quality of what we want to buy.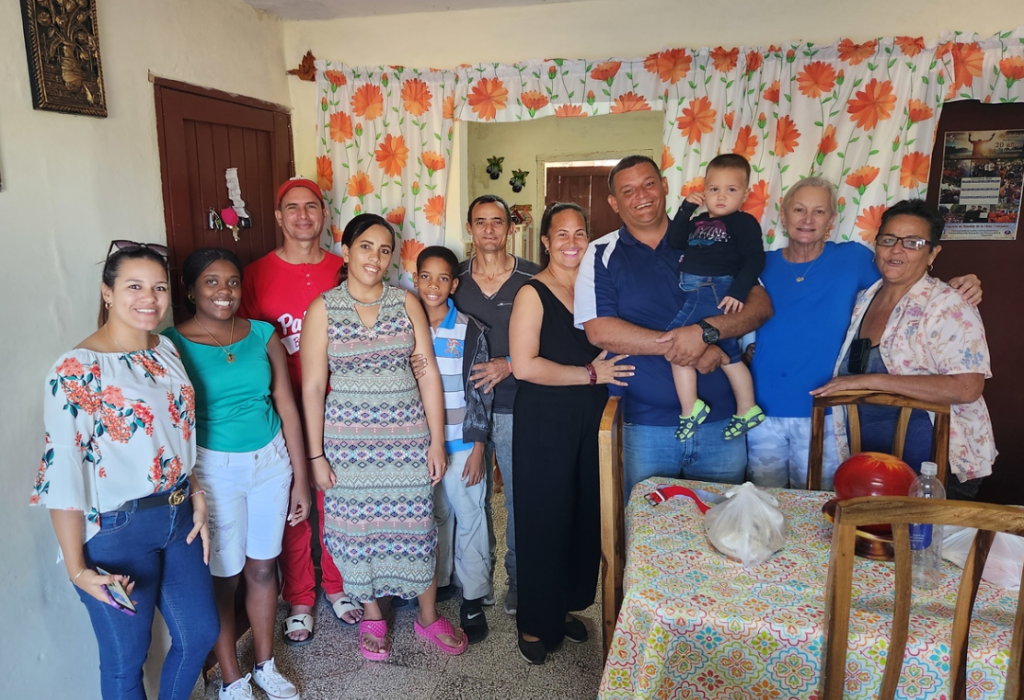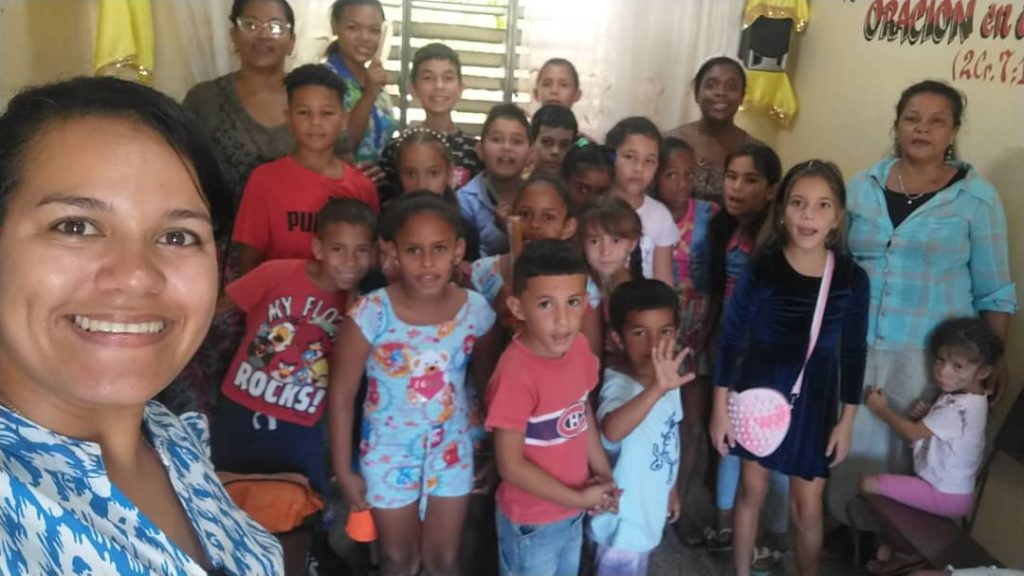 As we worked together in ministry, we also learned about Betty's own ministry serving others in Cuba. About six years ago, while Betty studied at the university, she started a children's ministry program in her father's church. Children were only cared for at church while parents attended the worship service. Children being children, were sometimes loud and disturbed the service. Also, they combined all age groups and held no worship service or Bible study lesson. That's when she envisioned a church created just for children that's mindful of their ages and needs and helps them come to know Jesus.
So, Betty opened the doors to her ministry, and about ten of the congregation members' children attended the first services. The children worshiped, prayed, read Bible stories and messages, and gave an offering. She soon recruited a couple of teachers to minister to the children and help prepare lessons.
With the support of a team, Betty expanded her ministry to touch the lives of those who didn't know or believe in God. Many had very few resources at home, and their parents didn't attend church. Betty felt inspired to share the love of God with them so that they, too, could grow to know and love Jesus. They started picking kids up for church, meeting parents at a place for pick-up, and visiting people door-to-door.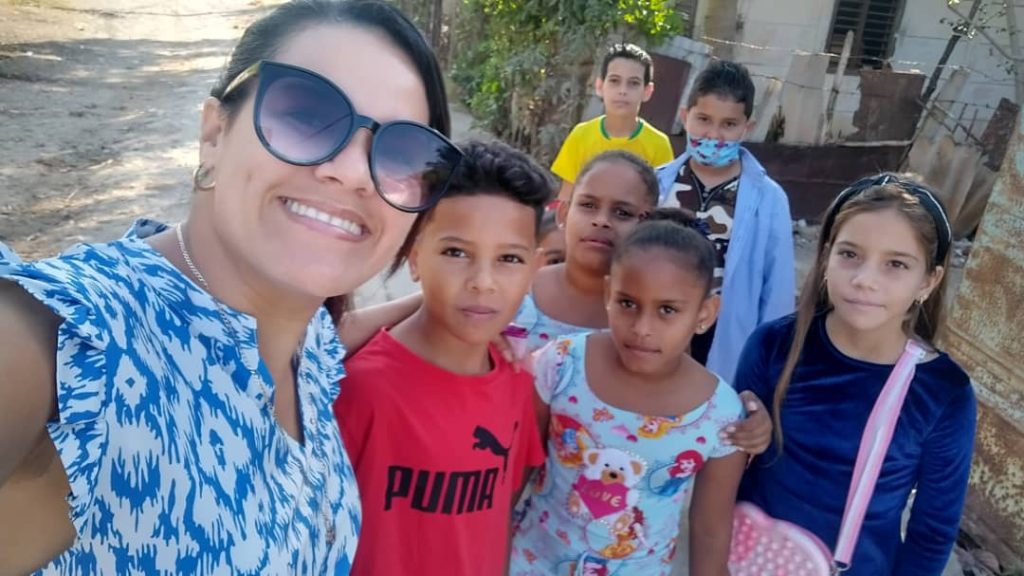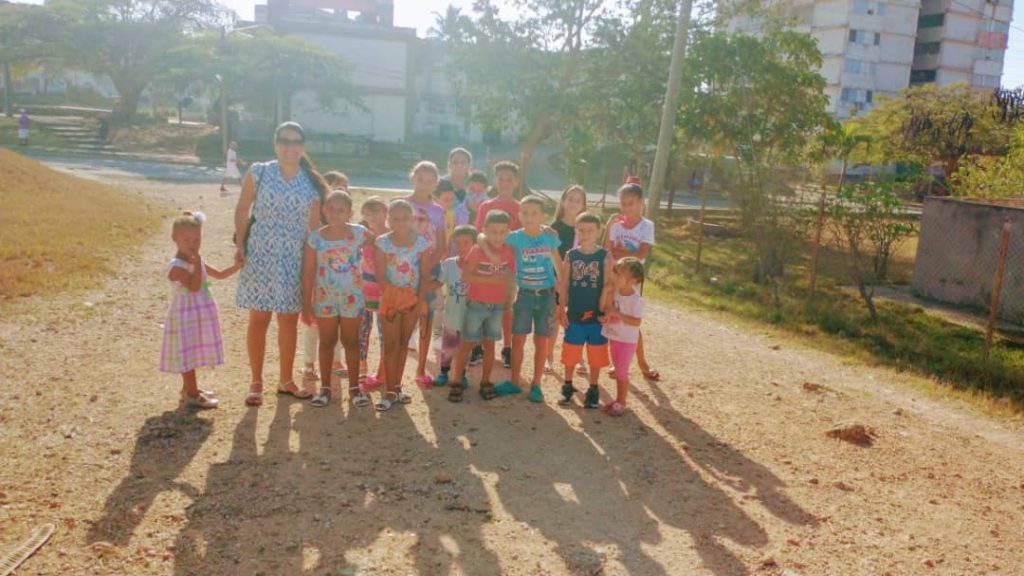 Her ministry flourished, and today about 35 children ages 4 – 12 attend services ministered by a team of three teachers and Betty. Many children come with spiritual, physical, and emotional needs. Some have no parents and see Betty as a mother figure or big sister since she's an ever-present figure greeting them with hugs, kisses, and love. Often due to a lack of resources, children don't eat breakfast before coming to church, so they're given a snack or drink. Birthdays and special occasions get celebrated; for some, it's their first birthday party.
For a girl turning fifteen in Cuba, it is a special occasion called quinceañera. This is similar to turning sixteen in the US, but much more of an event. Any girl who doesn't celebrate will feel disappointed not to celebrate the momentous occasion. Two years ago, the church celebrated a girl's quinceañera whose family didn't have the resources to honor her, and the church stepped in to help celebrate her special day as they shared the Gospel with the family. The big event made a difference for everyone in attendance.
Betty pictures the ministry's future as a place that nurtures Christian disciples and where small kids become grown adults who love, follow, and serve Jesus Christ. That vision is starting to come true as some of the children that started attending church at a young age now spread the word of God to others. For example, a sixteen-year-old boy she taught when he was just a child joined her team to share Bible stories with others door-to-door and visit those who are elderly or physically incapable of coming to church.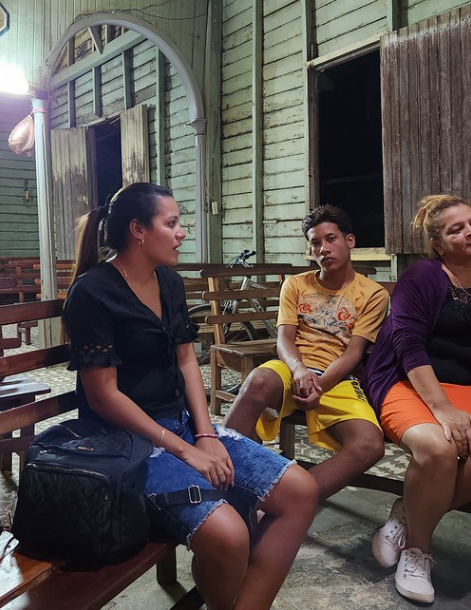 As for Betty, she's studying theology to be more knowledgeable of the Bible to prepare Bible messages and lessons. She also wants to continue serving God with her talents in the English language. She plans to continue learning and preparing to let God equip her for His mission.
"I like to communicate with people, and translation is an opportunity to reach more people. It's like being an instrument in a person's life, and it serves as a blessing and encouragement for them. I am always meeting new people in my travels with Atulado, and our visits are a huge blessing for me to see what God is doing in their lives, meet new people, hear their stories, and get to know them."
Even when she's not working, Betty mixes ministry with fun as she often heads to the beach on a sunny day with the young people at church or neighbors. She also enjoys a game of dominoes, a good movie, or spending time with family. Betty has big dreams for herself and her ministry, and like many others in Cuba, the lack of resources in the country is the biggest challenge in making her dreams a reality.
To equip Betty in her mission, the Atulado family generously provided an electric bicycle to help her get to more places faster. We also equipped the ministry with some children's ministry supplies, completed the construction of bathrooms and a front door at the church, and provided a refurbished laptop. Betty supports our important mission work with her talents and embodies what it truly means to live our purpose.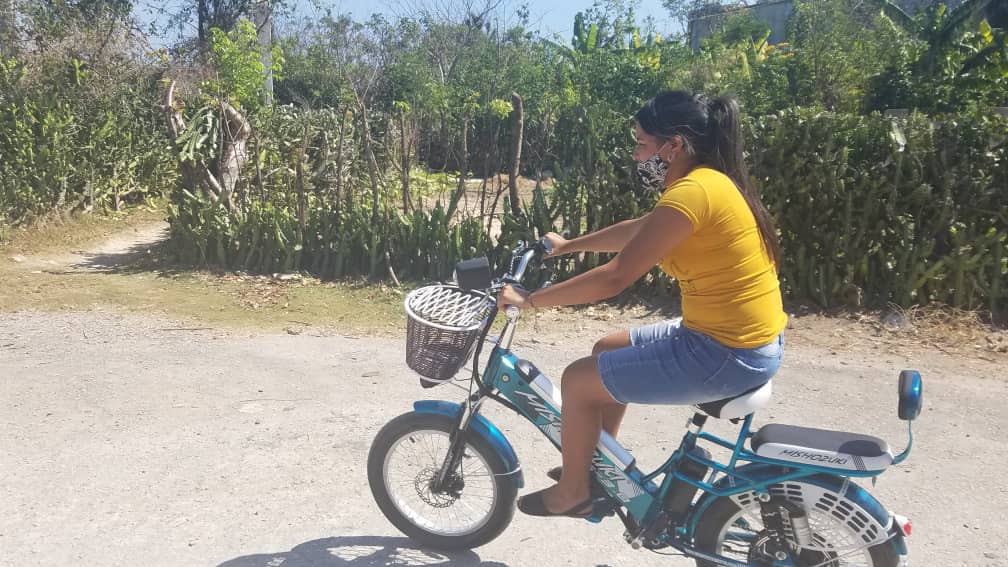 "Since Ivetty was a child, her dedication to the Lord has been total and complete. She has always worked passionately for God's calling, always putting the Lord first in her life. She is a leader in our church and to the young people in the community."
Rafael – Betty's father
"Jesus continued to grow in wisdom and stature, and increasingly enjoyed the favor of God and the people."
Luke 2:52