What God Intended by These Journeys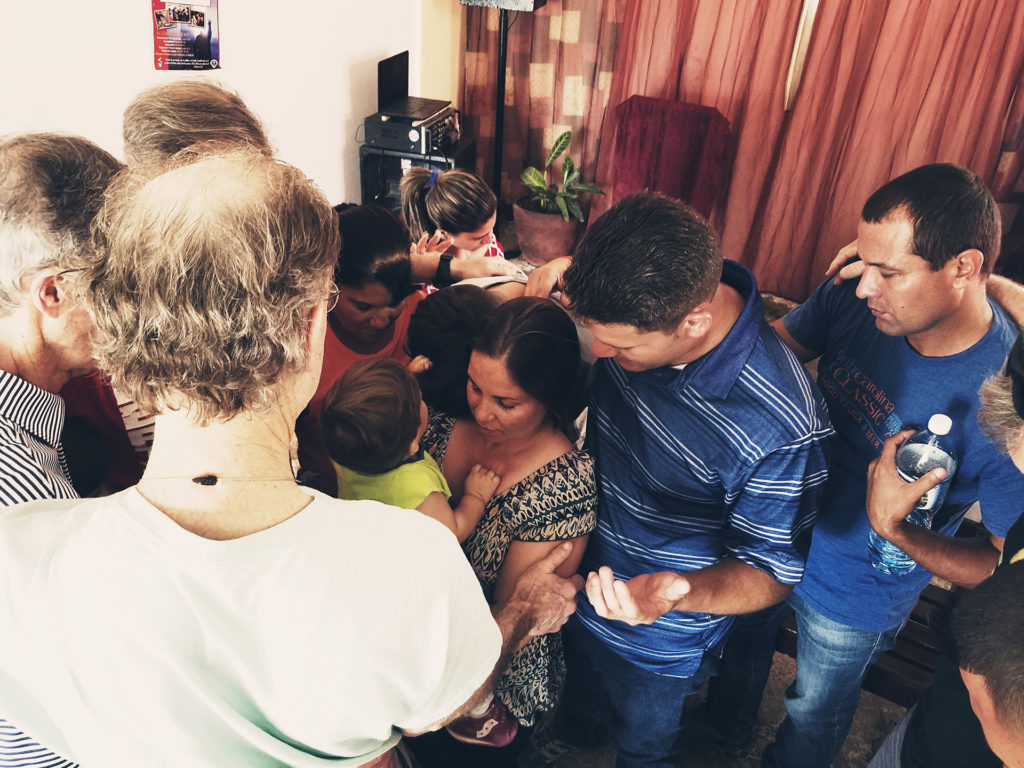 When I first went to Cuba I was troubled by how little it seemed we were "doing", at least in comparison with a lifetime experience of mission trips. While we talked about relationships and I enjoyed the experiences, it took me a couple of visits and prayerful insight to discover that these are really what I call "Hebrews 10 Opportunities". What I mean by that is we are there to share our faith, our strength and weaknesses, and our gifts. But moreover, we are demonstrating our communion with the Cuban faithful and we are there to "spur one another" to bring the Word to those who are in need of it. I am convinced that our sharing in their challenges, joys, prayers and sorrows – and their sharing in ours – is what God intended by these journeys. This is the encouragement that God intended we show each other as Christians and has been a great blessing to me.
Hebrews 10:23-25
Let us hold unswervingly to the hope we profess, for he who promised is faithful. And let us consider how we may spur one another on toward love and good deeds, not giving up meeting together, as some are in the habit of doing, but encouraging one another—and all the more as you see the Day approaching.
-John P.