A Family Man with a Giant Heart for the Lord
Many describe him as a gentle giant. Pastor Reinier Núñez Pérez towers over six feet tall and weighs about 330 pounds. While he may appear to possess the strength of a warrior, Núñez's humble spirit, kindness, and love for the Lord radiates with everyone he meets as he shepherds the congregation entrusted to him and faithfully serves God in all he does.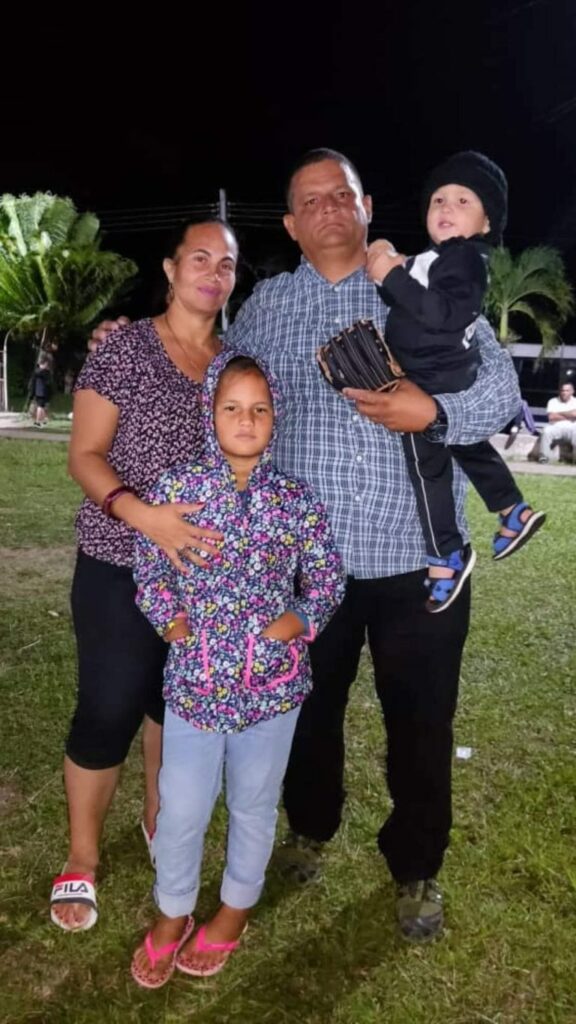 Núñez was born and raised in Los Angeles, Cuba, where he still lives with his family today. He and his wife, Maribel Sánchez Interian, have two little children: a daughter, Zurisadai Núñez Sánchez, and a son, Sadiel de Jesus Nunez Sanchez. While growing up, he loved doing all the things boys do, like playing outside, climbing trees, sparking a campfire using stones, racing friends, and playing ball. Naturally, Núñez loved baseball. One day, a baseball team was forming nearby, and Núñez wanted nothing more than to join the team, so he went to the game. Pastor Emmanuel Cruz Diaz, who was leading the baseball game, shared the Gospel with Núñez that very day, and the team prayed for him. He received Jesus, and Emmanuel taught him how to pray and have a personal relationship with Jesus. God began to work in his heart, and Núñez decided to not only join the team but serve God.
While serving in the sports ministry, God called him into a leadership role, and he wanted to become a pastor. So, he slowly took on leadership roles in the church in various areas of his local community, such as leading small groups while learning to become a pastor. His passion to see souls won for the Lord has grown into over twelve years of ministry and countless encounters where God used him to reach His people and encourage them in times of trouble.
Two people have deeply influenced Núñez's ministry. First, Fermín Pacheco left a mark on his life during a difficult time. Fermín encouraged him with Bible messages that touched his heart and offered him counsel to provide him the strength to continue walking with Jesus and faithfully serve Him. Fermín's walk alongside Núñez is now the foundation of how Núñez supports others who may be struggling.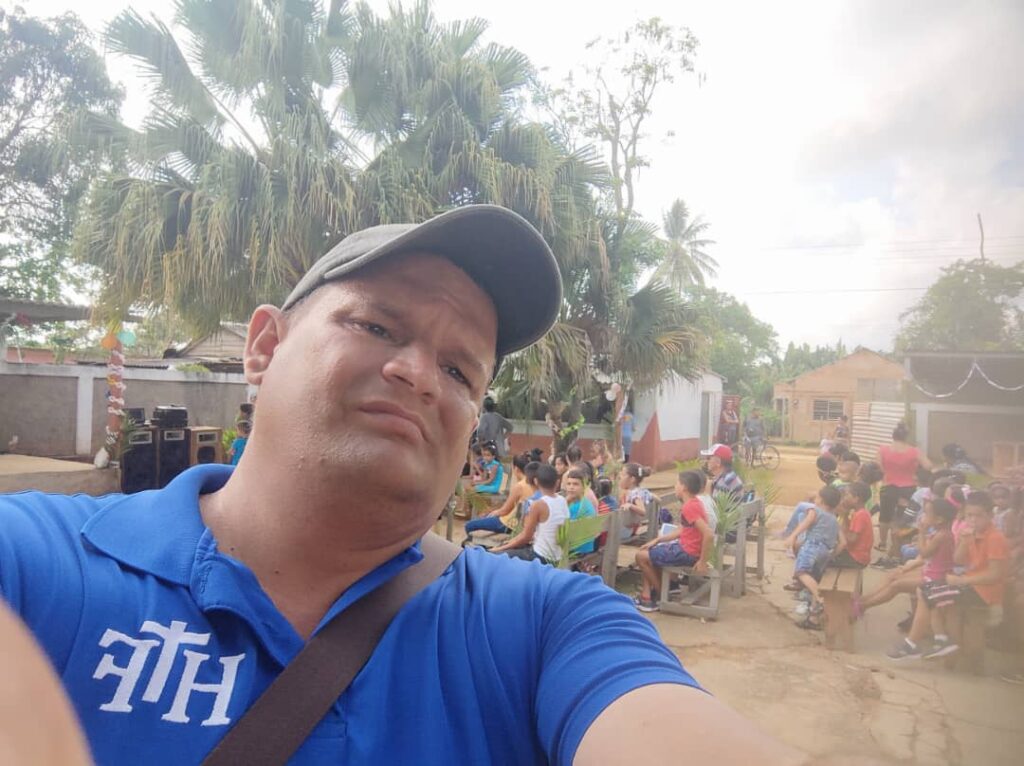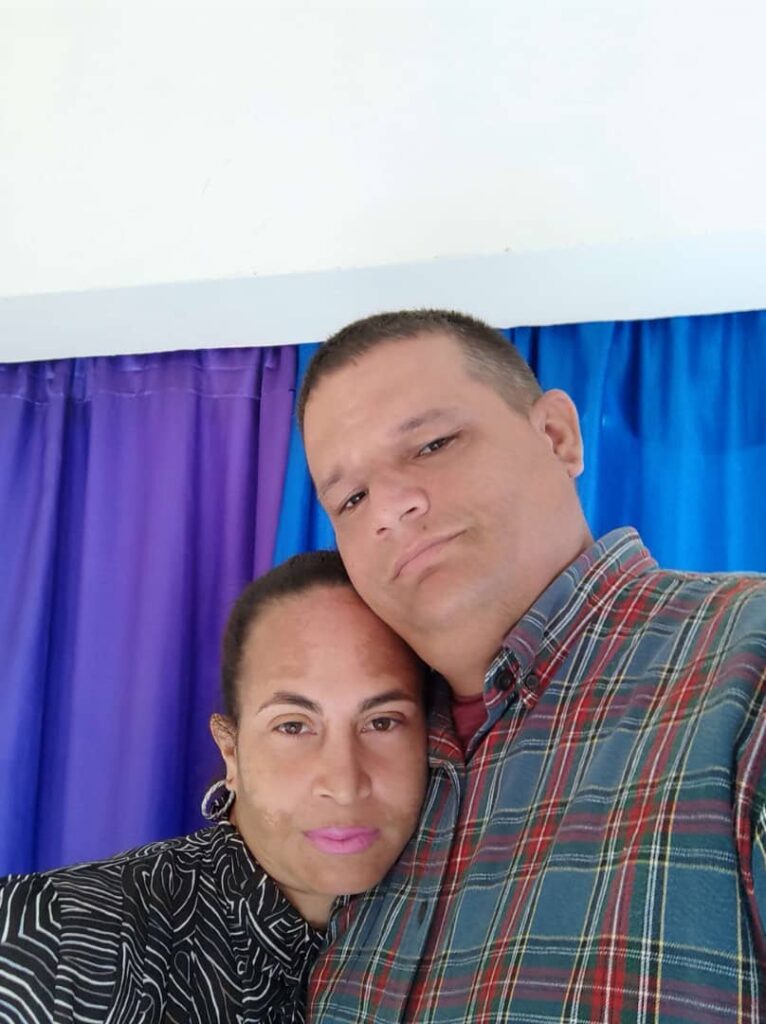 Osmani Sosa has also been influential in his ministry. Osmani offers Núñez and Maribel encouragement and is always interested in them as people, such as inquiring about their spirituality, health, and well-being. For example, when their daughter was very young, Núñez and Maribel lived in the back of the church. They were so thankful to have a place to live and to serve God with all they had that they didn't consider their living conditions. Imagine Núñez, a giant guy, living with his wife and daughter in a room 6 feet wide by 12 feet long, with the kitchen outside of the church, which was 10-foot by four-foot-wide and had no walls. On one mission trip, the Atulado team visited them at their home. Seeing their living conditions, not a single member of that team could walk away without supporting a plan to move them out of the storage area of the church into a home. Six months later, through the support of the Atulado family, they were moved into a home. Osmani has also been influential in showing them how to help others grow their faith and develop their own pastoral skills. Over the years, Osmani has become like a spiritual father and mentor to Núñez and Maribel.
Today, there are 140 church members in Núñez's congregation, with about 40 people who are elderly, sick, or need transportation to attend services regularly. Núñez leads several pastors broken into 30 groups to visit people weekly, offer the Word of God, provide a Bible study, and pray with those unable to attend the services. In addition, Núñez leads his denomination for the area, consisting of 22 churches, and equips the church's leadership.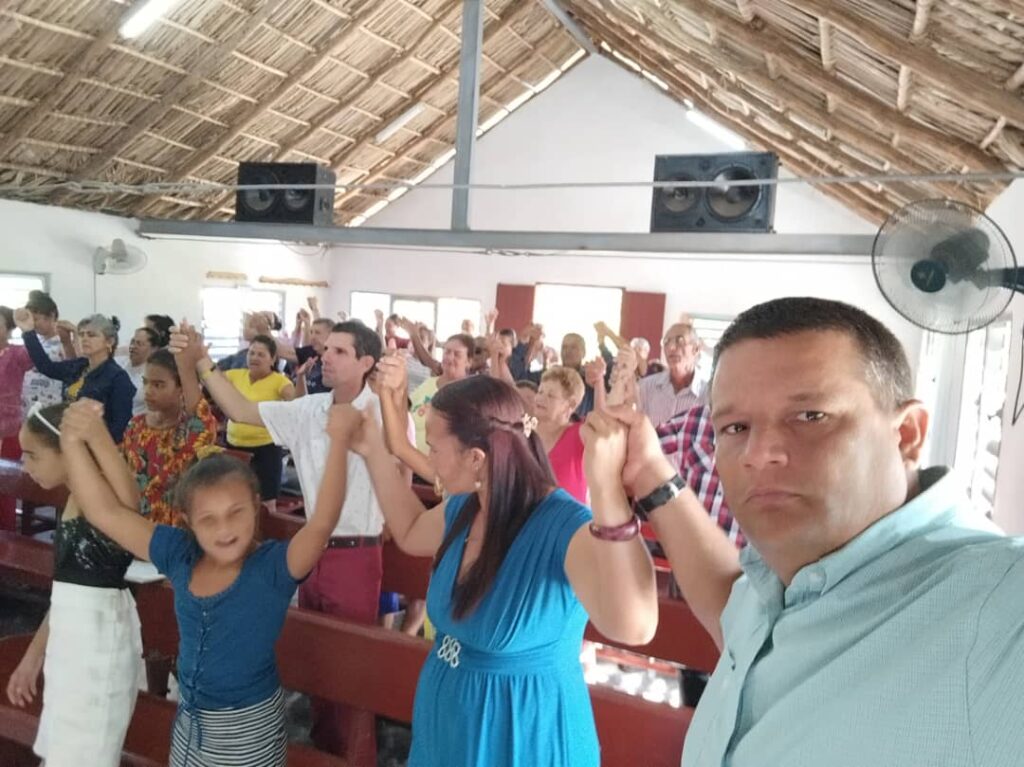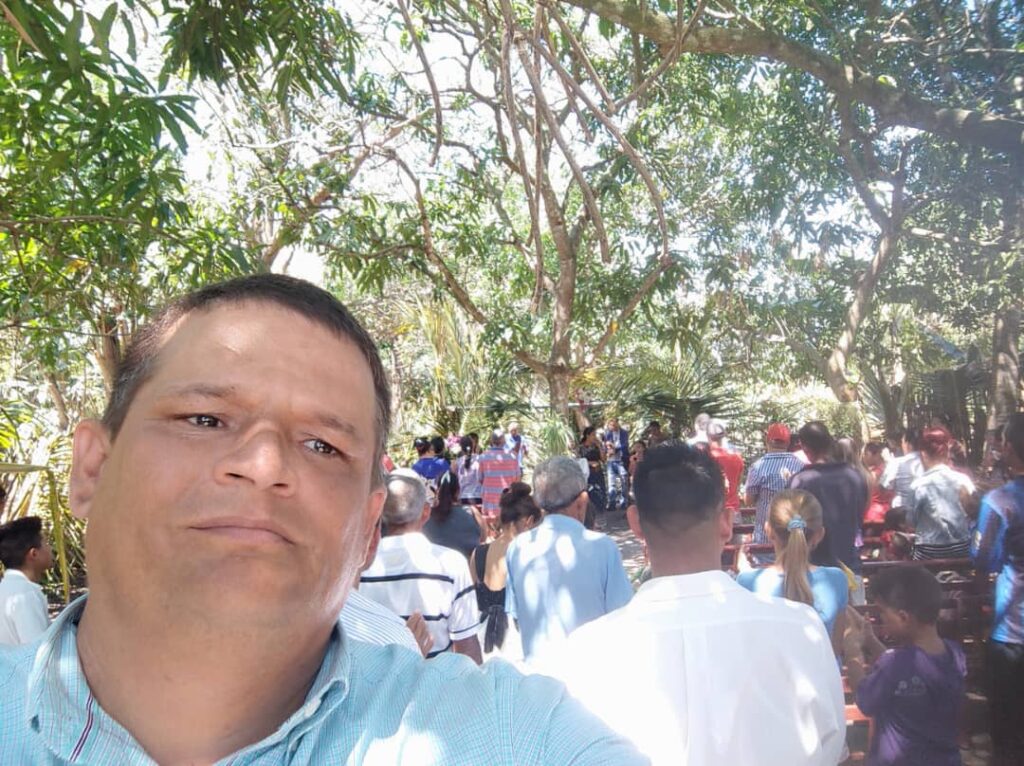 Since day one, the hand of God has been at work within the ministry. Many people have been lifted, relationships have been restored, and many have been encouraged to reach their goals. During COVID, while times were hardest, it was an opportunity for the Church to help others and show them the love of Christ. As they delivered much-needed food to one woman, she said she didn't believe in God or go to church, so she didn't deserve the items. This was another time God used Núñez to share the Gospel of Jesus Christ, and that day, she became a believer. She now follows Jesus, attends church, and serves the Lord.
Maribel and Núñez work as a team and share over fifteen incredible years of marriage. From day one, Maribel has been by his side in ministry. She visits members who are sick, helps plan kids' Bible study classes, creates kids' activities, and sometimes shares the message in the morning church.
"My wife plays a vital role in my life and ministry. She has always been there in difficult moments and in moments of loss. In moments when my eyes could not see, she was my counselor, my friend, and my confidante."
– Núñez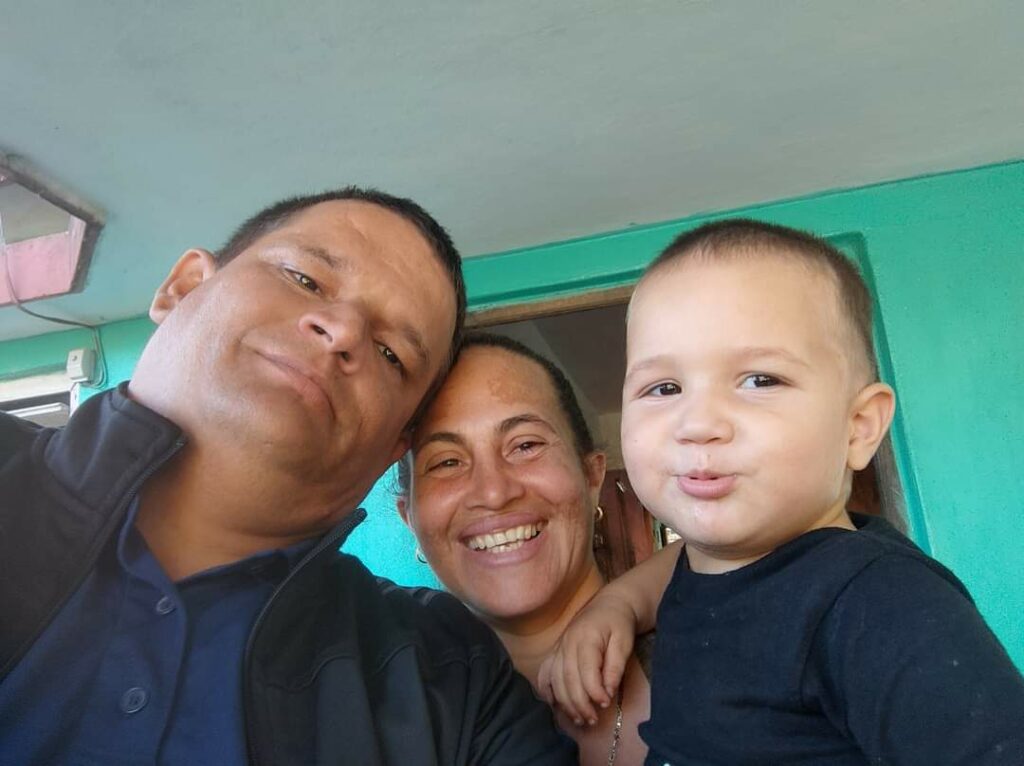 Núñez views his family as a blessing from God. First, God gave him Maribel. Then, after five years of praying for a family, God answered their prayers when Sadiel and Zurisadai were born. Even at a young age, the children are involved in God's ministry. Because family is so important to Núñez, he dreams of his entire family traveling together, visiting different areas, and engaging in ministry together. When Núñez isn't working in the ministry, he enjoys being at home with his family.
Núñez shared, "My favorite Bible verse encourages me when I am suffering and reminds me that Jesus went through more than me."
"From now on, let no one cause me trouble, for I bear on my body the marks of Jesus."
Galatians 6:17