The Power of Prayer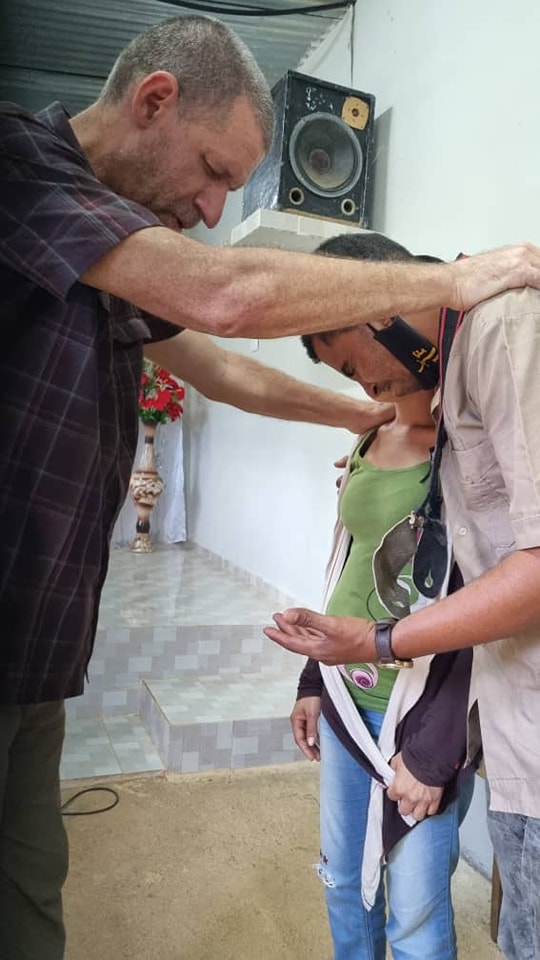 What if your phone rang, and you learned a guest was on the way? How would you feel? Most people would feel panicked as they scurry around, getting the house ready for guests.
When a pastor gets a call that we're coming, the visit can happen within minutes. Of course, the pastor feels anxious to meet a stranger from America and unsure what the visit will hold. But his trust in Osmani provides some comfort, guides him to open his home, and gives the American stranger (me) a chance. Then, I ask crucial questions about their daily challenges to reveal the family's actual needs and build trust. 
Once we arrived at this visit, his wife quietly offered us coffee. She was honored to make everyone feel welcomed. After some time, she joined the conversation as I inquired how the children were doing, whether they had a thermometer, how she got and prepared food, and other questions about her struggles and concerns.
We brought essential resources such as food, sanitary products, and a water filter that lifted many of the family's concerns. For example, he spent eight hours a week getting water for his wife to boil. With a water filter, he has eight hours back in his week to care for his congregation.
We talked about our families, shared our stories, and I learned more about their daily struggles. Then, I asked, "How can we pray for you?" So, we prayed for God to help with unanswered prayers. That prayer meant everything to him because we took time to nurture his spirit. And at that moment, he knew God sent us for a purpose. Unfortunately, many pastors in Cuba don't receive visits from their leaders to pray for them. The burden is too great. I also prayed for his wife, and the prayer touched her.
The power of this prayer will support, encourage, and fuel his ministry for months. Praying is priceless. I'm already looking forward to my next visit to continue building our friendship and help fuel his life and ministry for years to come.
– Wayne S.